2018 Local Races Near Utah Valley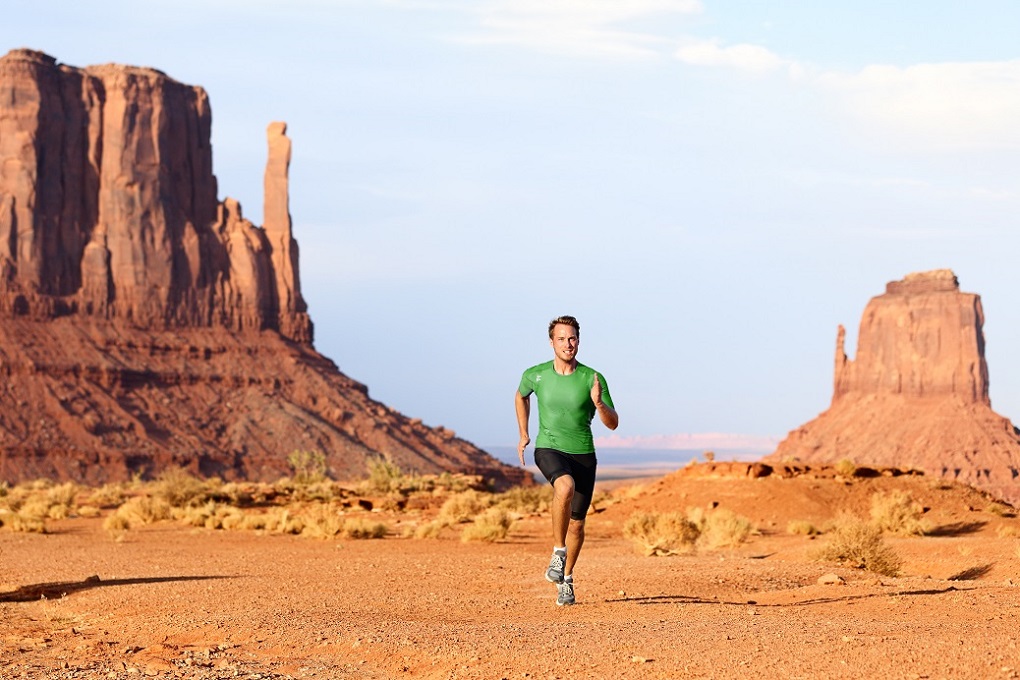 Thank you to everyone who helped make the 2017 Utah Valley Marathon such a great success. The Utah Valley Marathon boasts not only some of the most beautiful scenery imaginable for running, but also some of the best runners. Your efforts have helped raise money for Mac's Gift Children's Cancer Foundation, and made a difference in the lives of children with cancer. We look forward to seeing you back again this year on June 9th. Here are some other local and nearby events in which you might consider racing.
Provo and Utah County Area Races
America's Freedom Run. July 4, 2018. This event is part of the America's Freedom Festival. These 10k and 5k races start in Provo at Kiwanis Park. Why not make a race part of your July 4th celebration? More than 5,500 racers are expected this year, so it should be a fun event.
Hobbler Half Marathon. July 7, 2018. A mostly downhill half marathon, it's a great event for less experienced runners to increase their distance or to set a personal best. All runners will be chip timed for accuracy and there will be great food and massage therapists at the finish.
Timpanagos Half Marathon. July 28, 2018. The Timp Half Marathon is a downhill course beginning at American Fork Canyon and continuing to paved trails with no cars. This is a scenic run that should be fast and enjoyable for most runners.
Kat'cina Mosa 100K Mountain-Challenge Run. August 4, 2018. This very challenging run follows a scenic loop through the Wasatch Mountains above Provo. Only 8% of the course is on paved roads, with the majority on trails and dirt roads. Only for those who want a serious challenge.
Mt. Nebo Marathon and Half. August 25, 2018. This is a true canyon marathon with 25 miles taking place in Payson canyon. The last 16 miles are downhill, so it is extremely fast. It's a beautiful course should be an opportunity for a very fast time.
Haunted Half Provo. October 27, 2018. This fast, fun course starts at Provo Canyon and finishes at University Place. It's a good opportunity to set a personal best while enjoying a great run.
Salt Lake City and Salt Lake County Area Races
Morgan Valley Marathon. June 30, 2018. This race gets an early start to beat the heat. About an hour's drive from Salt Lake City at an elevation of 5,00 feet. It should be a warm, dry race in majestic scenery on this out and back course.
Handcart Days Half Marathon. July 2, 2018. This course is not the downhill canyon run so popular in Utah. It is a relatively flat out and back course that gains just 187 ft. There is an early start time (5:30 am) for runners who want a slower pace. This marathon is a USATF certified course and a qualifier for the Boston marathon.
Escape from Black Ridge Herriman Triathlon. August 11, 2018. Beginning with a 500-yd. swim in the Black Ridge Reservoir above the Salt Lake Valley. This is a sprint distance course including a 14-mile bike course and 3.1-mile run.
East Canyon Marathon – Half Marathon. September 1, 2018. This marathon is about 95 % downhill. The race starts at Big Mountain, above Salt Lake City and heads east to finish in Morgan, Utah. This race has the distinction of being a qualifier for the Boston marathon.
TOSH Jordan River Marathon. September 29, 2018. Events include a full and half marathons, and a 5K run along the Jordan river. The course is pretty flat and traffic-free with a couple of challenging hills. It is a USATF certified course and a qualifier for the Boston marathon.
SoJo Marathon / South Jordan Marathon. October 20, 2018. This is another USTAF certified Boston qualifier, so a pretty challenging course. The race begins in the historic town Copperton and proceeds through rural Salt Lake County, following the Oquirrah Mountains before finishing in South Jordan. Only the final two miles are flat, on the beautiful Jordan River Trail.
The Utah Valley Marathon wishes you the best of luck in all your runs this year. We look forward to seeing you back again this year and continuing the tradition of running through beautiful Utah Valley.