Salt Lake City Marathon Race Information
Running through the landmarks of Salt Lake City is something you need to do to believe it is worth it. Running through the Wasatch Mountains and finishing victoriously at the finish line in the City Hall building is just a perk of the race itself. There are a lot of different races that you can do as part of the Salt Lake City Marathon, and they all come with different fees and are held twice a year. These are:
Marathon $70
Half Marathon $60
5K Run $30
10K Run $35
Bike Tour $35
10K Skate $30
Kids K $8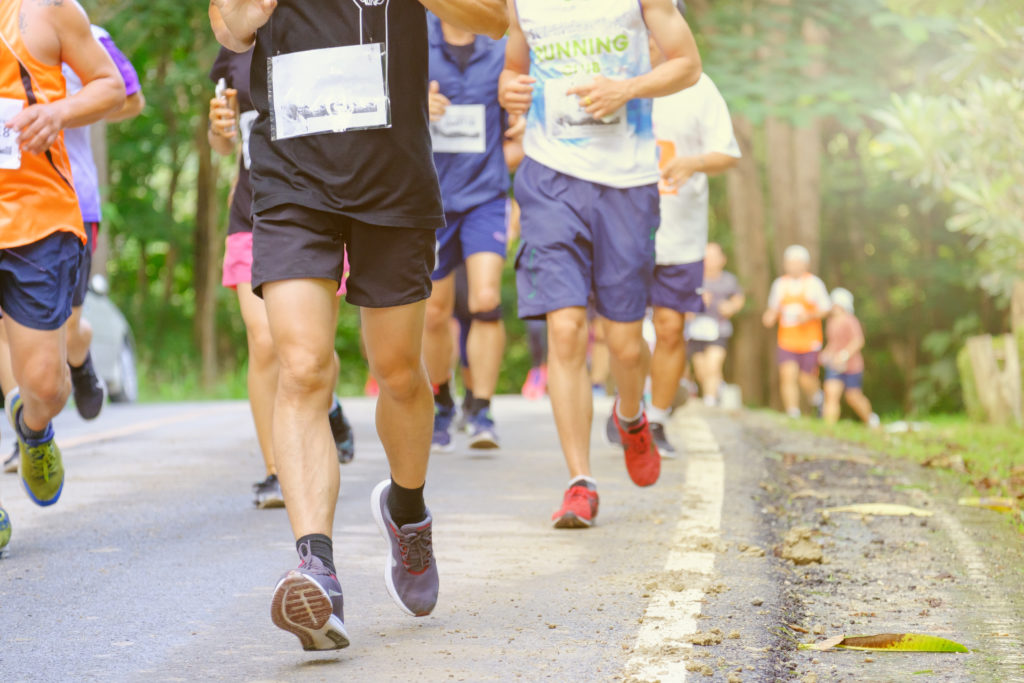 The race is typically held in April, and the night before the race there is a Quality of Life Expo to attend in the Salt Palace Convention Center. This is a show that features a variety of exhibitors that showcase the latest trends and designs, and you can buy and see running shoes and apparel before the race. There's plenty of talks to attend about fitness and nutrition, and it's a great way to start the race.
The race day for the Salt Lake City Marathon starts early at 4.09am, with the Early UTA/TRAX service starting at the UTA Trax Stations. Then, at 6am, the Bike Tour begins. There is a Wheelchair and Hand Cycle Start at 6.20am, and then a Marathon and Half Marathon Pre-Start Ceremony at 6.50am. At 7am, the Salt Lake City Marathon begins at Olympic Legacy Bridge. There are usually around 700 people running the Salt Lake City Marathon, which is a downhill point to point marathon on road and pavement the whole way. 
The one thing to know about the Salt Lake City Marathon is that it's a tough course to maneuver – so you need to be trained and ready for this one. You may come across the harshest conditions in any marathon when you run the Salt Lake City Marathon, with snow-capped peaks and blossoms all par for the course. It's one of the most beautiful ways to see Utah, with runners being able to see the countryside in all of its glory every step of the way. Runners may start at the city center and through the historic landmarks, but they'll see the beautiful Wasatch Mountains along the way. It's not the best race if you're a running newbie, as there are challenges and obstacles along the way that can be too much for the unseasoned runner. 
It's one of the most stunning races that any marathoner can master, and the last mile of the course is one giant celebration. There are crowds and well-wishers there to motivate the marathon runners who need that extra push. Once the finish line has been crossed, runners receive medals for participating, and there is food and fun to be had. There are live bands and interactive activities for the younger ones at the post-race festival, which is all part of the fun of finishing the Salt Lake City Marathon.
Salt Lake City Marathon Race Review
When you start this race, it's not at 7am on race day – it's the day before at the expo. It's here you can pick up your t-shirt and number, and you can get in some serious education about different aspects of marathon running and sports. For the actual race day, you start off at the Olympic Legacy Bridge at the University of Utah. 
The course works its way towards the base of the Wasatch Mountains before going through the Federal Heights neighborhood before going down near Temple Square. It's a pretty route, and it goes downhill a lot as well as having a few uphills mixed in. Runners, cyclists and even skaters of all levels will be able to enjoy the crisp, fresh April air as they go. The race is one that transforms as marathoners go, and everyone is transplanted into beautiful scenery as they go. When you register for the race, you get the following perks:
A one of a kind Salt Lake City Marathon technical t-shirt
A finishers medal to mark the occasion and highlight the accomplishment
The finish line celebrations completed with Gatorade, water, fruit and even ice cream!
Professional event timing and live results for progress tracking
There is a finish festival with a live band, free beer and free massages – just what you need when you finish a whole marathon
There is a lot of community support and involvement with the Salt Lake City Marathon, and it's evident from the beginning of your registration. The weather can be a little chilly in April, but when you're running a marathon, you don't really notice the cold! The volunteers and spectators are very motivating, with children even involved and high-fiving as you go. There are well-stocked aid stations that are every couple of miles, and there are plenty of port-a-potties along the way. There is a handy free train ride with your race entry, too, which makes logistics for this race so simple. You just need to ensure that you are wearing your race bib to get your free ride; this saves so much time trying to worry about parking. 
There are two significant hill climbs in this race right in the middle, but the majority of the race is relatively flat, with some rolling hills along the way. There are runners that train at sea level, so if that's the case, you may need to prepare for this at a height as the marathon takes place at 4500-4800 feet. When you run at altitude, it can be a little difficult, so be prepared for this! 
You get to incorporate a visit to Salt Lake City when you visit the Salt Lake City Marathon, and you can really build it into your vacation. As the tagline says, "it's a beautiful challenge", and nothing could be closer to the truth. Push through for this stunning Salt Lake City Marathon, and you won't be disappointed in your effort!