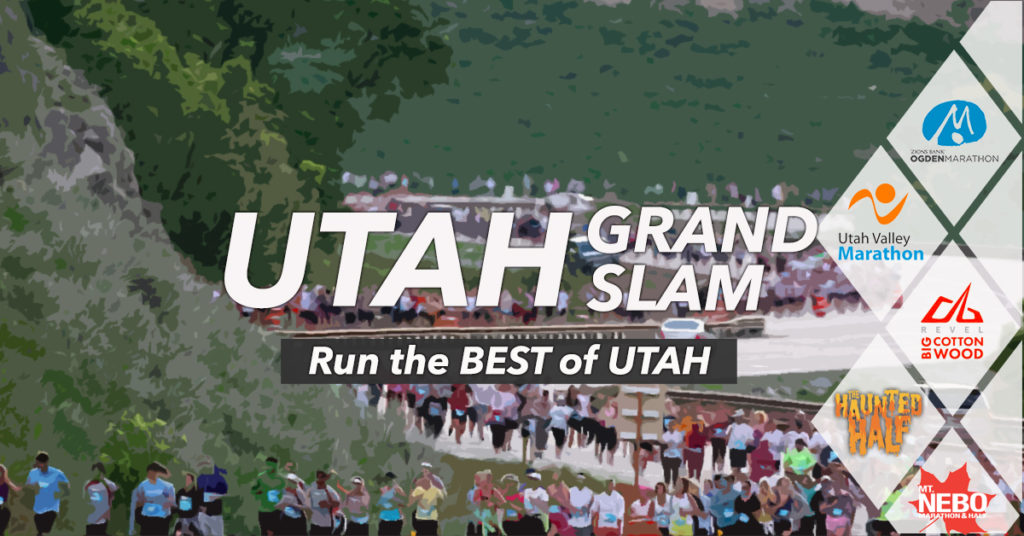 Utah Grand Slam 2020
Utah Grand Slam is a challenge to run three of four approved marathons in Utah. There will be awards for Age Division and overall male/female winners.
There are discounts to all of the participating races, shirts, medals and plaques. Reach out to the Utah Grand Slam for the specific discount codes to each race.
Utah Grand Slam Schedule
Salt Lake City Marathon – April 18, 2020
Ogden Marathon – May 16, 2020
Utah Valley Marathon – June 6, 2020
Revel Big Cottonwood Marathon – September 12, 2020
You must register for all marathons on time! Last year, some of the Utah marathons sold out, so don't delay registering.
After completing each required race you receive a race medal. Upon completion of the entire slam you get a medal that can hold the individual Utah Grand Slam medals together. The Utah Grand Slam will gain you access to discounts from partnering brands.
There is also a HALF Marathon Utah Grand Slam. Learn more about the half marathon Utah Grand Slam here.