Race Dates –

Vigor Big Cottonwood Canyon

Half Marathon
May 9, 2020

August 17, 2019
Race Cost & Fees –

Vigor Big Cottonwood Canyon

Half Marathon
Historically, the Vigor Big Cottonwood Canyon Half Marathon has cost about $75. While the price may vary occasionally from year to year, this is the typical cost that you can expect to pay to run this race. The most accurate pricing can be found on the race registration website as soon as registration opens. Keep in mind that most races offer discounts on their price for early registration. These types of discounts can help lower your cost to race in exchange for a little planning ahead on your part. But don't worry, registering in advance only makes things all the more exciting as you now have a goal to shoot for and even more time to train! 
Some races also offer newsletters that can notify you of upcoming registration or any early bird discounts that are available throughout the year. Make sure to sign up for these newsletter emails to be aware of these potential cost savings. You should also be aware of what is included in the price of registration for each race. Typical registration should include your pre-race packet, a running bib, the cost of medals for finishers, and sometimes either a t-shirt or other swag to show off your accomplishments. Most of these come with the cost of registration, with an option to upgrade or buy extra swag for a small fee. Race gear will also often come with coupons or discounts for helpful race items or other health products. All of these together with some funds to help cover staffing, break stations, are what determine the registration price for a race. 
When it comes to your health and achieving new goals, the accomplishment you can feel from completing a race is well worth the price. Invest in yourself, and don't count the cost. You and your dreams are worth it!
Full Race Info –

Vigor Big Cottonwood Canyon

Half Marathon
Course Information – Vigor Big Cottonwood Canyon Half Marathon
The Vigour Big Cottonwood Canyon Half Marathon takes place every year on May 9th. The canyon sits between the Wasatch Mountains and Salt Lake to the northwest. The perfect setting for a run like this; the canyon is both impressive and beautiful, surrounded by streams and pine trees. The course starts at 7700 feet and finishes at 4700, with a few flat running spots along the way. Participants will enjoy a run to Wasatch Boulevard, onto Big Cottonwood Creek and then eventually finish at Old Mill One. Vigour Big is sanctioned by the USATF and is recommended for both experienced and first-time marathon runners.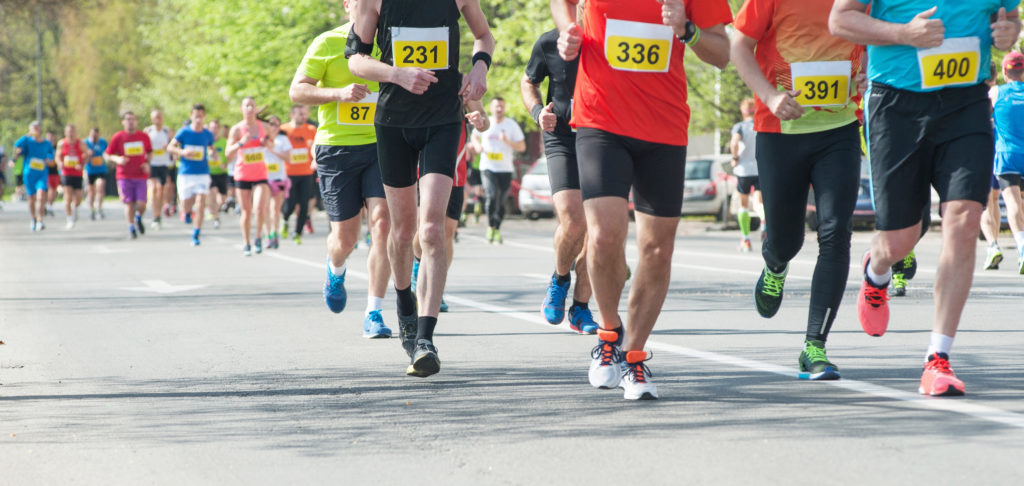 What is the weather like? 
During this time of year at the canyon, temperatures are generally mild and between 37- 42F. The mild weather allows participants a pleasant run that lacks the summer heat of some other marathons. May usually brings the rainiest weather of the year; the marathon still goes ahead during rain however may be called off in more extreme weather conditions.
Are there other runs on the day?
For those who would like to run but are not prepared for the half marathon yet, there are also 10K, and 5K runs available which follow a similar route. Fee wise, the half marathon costs between $75-95. The 10K is $45-70, and the 5K is between $35-$60. An early sign up is recommended as prices will increase as the day draws closer.
What is the virtual race? 
Big Vigour wants everyone involved in the run (even if you can't make it on the day)! For those who can't make it Big Cottonwood Canyon, but still want to join in, you can register for the virtual race. The virtual race involves walking or running a 5K, 10K, or half marathon at a place of your choosing (or by using a treadmill). Runners can contact Vigour afterwards with their distance and time and receive their medal!
What can I expect on the day?
Participants should arrive at the Old Mill One by 4.30am where the buses will be waiting to transport them to the starting line. Since there is no parking or drop off up at the starting line, it's important not to miss the buses! Runners can have their bags collected and dropped at the start line. You'll find that police will be available at most intersections to shuttle and monitor the traffic. Runners will not be able to pick up their packets on the day but will have to have done this the day before from the Wasatch Running Centre. If you are running the 10K, your buses will generally leave a little later at 5.30am and 5.45am for the 5K. The half marathon starts at 6 am, and participants will be given 3 hours to finish the race.
No strollers, bikes or animals are permitted onto the course due to safety regulations. It is also recommended that those using headphones keep the volume of their music low and wear just one earphone. Vigour Marathon recommends this due to the importance of being aware of other runners and medical vehicles which may be moving along the course.
Race Review – Vigour Big Cottonwood Canyon Half Marathon
The Vigour Big Half Marathon is a fantastic choice for all those who wish to achieve their running goals in a truly stunning destination. You'll run this spectacular canyon and marvel at all of its impressive rock forms, streams, creeks and sounds of wildlife. Many run the Vigour Big Half Marathon looking to achieve a new personal record, being that the course is mostly downhill. The half marathon is also highly recommended for those who are experiencing their first marathon. While this is a mostly downhill (and therefore quite a fast run) training is of course critical. The blog on the Vigour Big website sometimes offers handy training tips and schedules for those who need.
The half marathon is excellently organised and you won't be disappointed! Participants are always well looked after; from the staging area experience with hot chocolates at the Solitude Resort, to massages, music and great food at the finish line! There are plenty of aid stations along the course, usually at miles 2, 5, 7, 10 and 12. These stations provide water and port-a-potties too. Probar snacks and running gel products are also offered once you reach mile 7.
All of the volunteers are friendly and helpful in directing you should you need this. As expected with any run, there are plenty of medical staff to hand also. Awards wise, all runners will be given a finisher medal plus the top three within each age bracket receive placement medals too.
You'll find an excellent atmosphere with so many different participants and volunteers, all coming together in this gorgeous place due to their sheer love of running! The finish line is full of families and friends in celebration of their loved one's achievement. The canyon and its surroundings are also the ideal spot for a holiday should you wish to stick around and explore some of the lush scenery further before heading home!
 The majestic location of the canyon is really something spectacular for a marathon. For those looking for not just a run, but for an experience- this is undoubtedly the half marathon for you! The drop from the canyon into the town is around 2,700 feet, and the route that follows offers some lovely sights. For instance, there are the ruins of the Old Mill still, which was first built in 1880. May is an excellent time for a marathon; you'll enjoy a mild to a moderately warm temperature, which is absolutely perfect for a run.
This is a highly recommended event for all those looking for a fantastic race experience in a scenic location. The Canyon also hosts to the Drop 13 half marathon in June for those who prefer weather that's a little warmer for their run. (Or simply want to run again)!