Race Dates – Thelma and Louise Half Marathon
May 22, 2021

June 06, 2020

June 01, 2019
Race Cost & Fees – Thelma and Louise Half Marathon
Historically, the Thelma and Louise Half Marathon has cost about $45. While the price may vary occasionally from year to year, this is the typical cost that you can expect to pay to run this race. The most accurate pricing can be found on the race registration website as soon as registration opens. Keep in mind that most races offer discounts on their price for early registration. These types of discounts can help lower your cost to race in exchange for a little planning ahead on your part. But don't worry, registering in advance only makes things all the more exciting as you now have a goal to shoot for and even more time to train! 
Some races also offer newsletters that can notify you of upcoming registration or any early bird discounts that are available throughout the year. Make sure to sign up for these newsletter emails to be aware of these potential cost savings. You should also be aware of what is included in the price of registration for each race. Typical registration should include your pre-race packet, a running bib, the cost of medals for finishers, and sometimes either a t-shirt or other swag to show off your accomplishments. Most of these come with the cost of registration, with an option to upgrade or buy extra swag for a small fee. Race gear will also often come with coupons or discounts for helpful race items or other health products. All of these together with some funds to help cover staffing, break stations, are what determine the registration price for a race. 
When it comes to your health and achieving new goals, the accomplishment you can feel from completing a race is well worth the price. Invest in yourself, and don't count the cost. You and your dreams are worth it!
Full Race Info – Thelma and Louise Half Marathon
https://www.madmooseevents.com/thelma-and-louise-half-marathon-rel
Course Information – Thelma and Louise Half Marathon
This year, the Thelma and Louise Half Marathon was held in Moab, Utah. Typically held in June on the first Saturday of the month, the half marathon is a popular event and is held now due to the sunshine! You need a warm month for a half marathon, and the inspiring rock formations of Arches National Park and Canyonlands National Park make for the perfect place to run.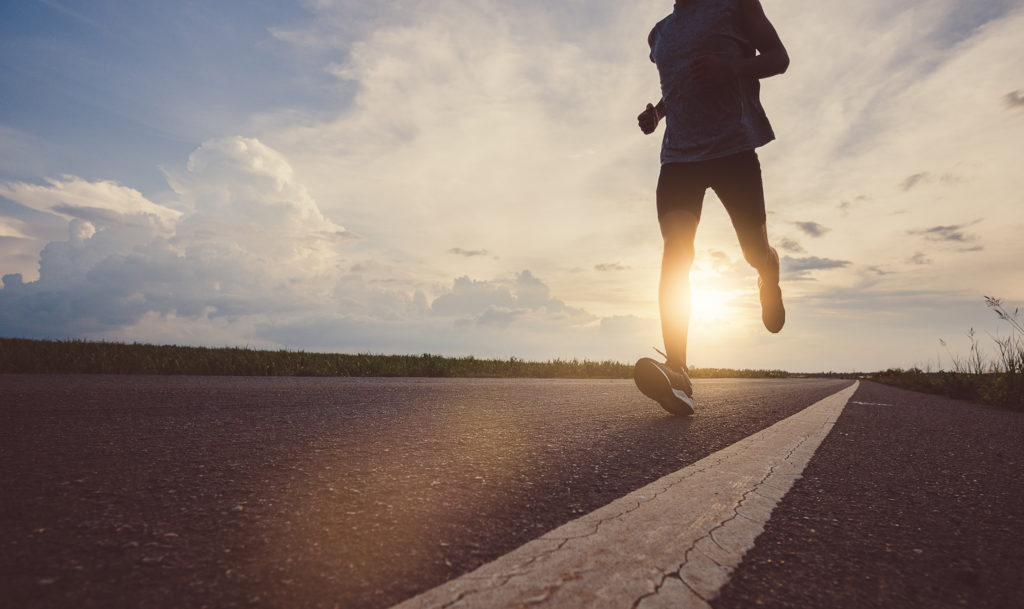 Moab has often been described as the outdoor paradise of the nation, so it makes sense that it would be the holy grail for mountain bikers and trail runners. The scenery of the National Park combined with the 1991 movie Thelma and Louise makes for the Thelma and Louise Half Marathon and the Canyonlands Half Marathon, which is run every year.
This particular half marathon has been designed for female runners of all ages, and it supports multiple charitable organizations, including Girls on the Run and Seekhaven Family Crisis Center in Southeastern Utah. A girly weekend should include exciting challenges, and there are many women who sign up to and run the Thelma and Louise Half Marathon. There are parking and pick up at the start location of the run at Gold Bar Campground at 6 am. This is a popular Half Marathon, and runners will head alongside the Colorado River on Highway 279.
It's 21.097km, and the halfway point for runners is when they get to the bend in the river. This is where runners are to turn back and head toward Gold Bar Campground for the finishing line. There is a time limit, so all the ladies running will need to try and keep up a good pace of 16 minutes per mile to finish the race in the official time.
Those looking for a flat race have found it with this one, as the course is flat and fast. There is no change in elevation the entire race, and the registration fee is $45 per runner. It's all for a worthy cause, and the price includes:
Custom tech shirt
Course support
A festive finish celebration party
Finisher medal
On top of this, runners will appreciate the gorgeous scenery on offer through Moab – and all traffic-free the whole way.
The Thelma and Louise Relay
Along with the Thelma and Louise Half Marathon, there is also the Thelma and Louise Relay. Two team members will run 6.55 miles of the half marathon course, and the first team member will start at 6am, with the other half marathon runners. Then the second team member leaves at 6.05am via the boat shuttle and dropped off at the exchange point ready for the first team member to arrive.
The cut off time limit for the relay is 1 hour and 15 minutes. There is also an option for marathon runners to do a 10K if they wish to!
Every 15 miles along the edge of the course, runners will find an aid station set up and ready with water, Gatorade, and port-a-potties for those who really need to stop. Medical staff is along the course, too.
Race Review – Thelma and Louise Half Marathon
There are so very few races dedicated to just women nowadays that the Thelma and Louise Half Marathon is a welcome breath of fresh air for those of us who love to run freely. It's an empowering experience to know that you are running as the sun rises across the Colorado River. It's a well-organized event, and as the course is flat throughout, it feels like a half marathon that is easy to complete. If there is ever an "easy" half marathon, that is!
You have to remember that you're on a time limit, as it's so hard not to stop and enjoy the scenery wherever you go. You're surrounded by red rock formations the whole way, and while it's rough getting up to meet for a race at 5.45am, it's worth every second to be in that kind of scenery. Anyone who is looking to push themselves and feel invigorated will love the race every step of the way.
Race Pros
If you speak to the race coordinators, you're likely to get some discount codes if you are a part of a group. The coordinators of the race are super helpful and ready to ensure that you have a fantastic race experience.
The scenery is always going to be breathtaking at a race location like this, and you can really take a moment to be present and be in the moment. As an out and back course, you can really engage with the runners behind you as you go – you'll be passing them as you head back to the start line!
You will be picked up and taken to the start line, which is exceptionally well organized as part of the race packet you pick up when you register.
The whole road is closed off, and that means that there is no traffic to worry about as you go.
You'll find a festival at the finish, with plenty of food and a trivia contest to get everyone smiling – even more than they already will be.
The Thelma and Louise Half Marathon is highly recommended across the board. There are enough runners to make it a real contest, but not enough that you feel overcrowded the whole way there and back. It's an excellent addition to any girly weekend, and as the course is flat, it's a safer route to run compared to other marathons and half marathons out there. Women everywhere can participate, but men aren't allowed, which makes a refreshing change! Instead, gents can join in and show their support at the aid stations, at the start and finish lines and cheering along the sides as their wives, mothers, sisters, and friends all take part in what is a great race for a great cause.