Race Dates – Hobble Creek Half Marathon
August 17, 2019

August 08, 2020

August 07, 2021
Race Cost & Fees – Hobble Creek Half Marathon
Historically, the Hobble Creek Half Marathon has cost about $60. While the price may vary occasionally from year to year, this is the typical cost that you can expect to pay to run this race. The most accurate pricing can be found on the race registration website as soon as registration opens. Keep in mind that most races offer discounts on their price for early registration. These types of discounts can help lower your cost to race in exchange for a little planning ahead on your part. But don't worry, registering in advance only makes things all the more exciting as you now have a goal to shoot for and even more time to train! 
Some races also offer newsletters that can notify you of upcoming registration or any early bird discounts that are available throughout the year. Make sure to sign up for these newsletter emails to be aware of these potential cost savings. You should also be aware of what is included in the price of registration for each race. Typical registration should include your pre-race packet, a running bib, the cost of medals for finishers, and sometimes either a t-shirt or other swag to show off your accomplishments. Most of these come with the cost of registration, with an option to upgrade or buy extra swag for a small fee. Race gear will also often come with coupons or discounts for helpful race items or other health products. All of these together with some funds to help cover staffing, break stations, are what determine the registration price for a race. 
When it comes to your health and achieving new goals, the accomplishment you can feel from completing a race is well worth the price. Invest in yourself, and don't count the cost. You and your dreams are worth it!
Course Information – Hobble Creek Half Marathon
 The Hobble Creek Half Marathon began back in 1994. It's well known for a fast route and as being a great warm-up to the St. George Marathon which takes place later in the year. The St George Marathon starts in Pine Valley and descends through southwest Utah to Worthen Park. The Hobble Creek Half Marathon begins at Hobble Creek Canyon on the right fork nearby to Springville and then winds along by the river trail. Set against the backdrop of the beautiful hills and mountains, runner's will find an unmissable experience in the Hobble Creek half marathon. The run eventually goes into town and ends in Mapleton City Park. Two USATF members founded the half marathon, and the event generally takes place in August, on the 17th. The last marathon was in 2018, and the next is scheduled for August 2020. Typically in Mapleton Utah around this time of year, the temperature is approximately around 70 and 80 degrees Fahrenheit.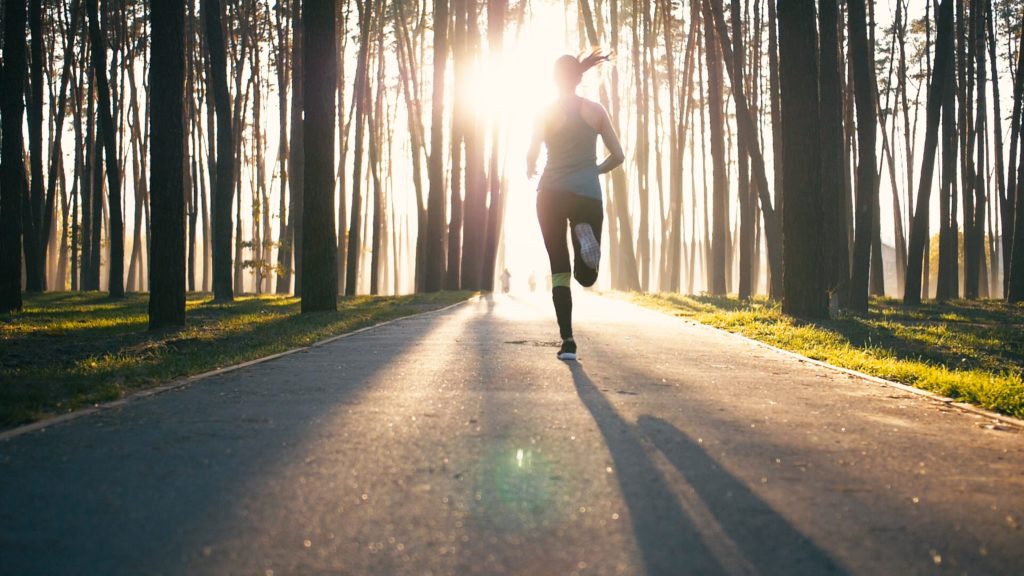 What are the terrain and race course like? 
The terrain offers a fairly smooth and gentle course downhill where one can marvel at the sights of the Wasatch Mountains in the distance. The course spans 13.1 miles and eventually takes runners to a finish line at Mapleton Park. The elevation is reportedly a 1,253 feet drop from beginning to end. The race is capped at allowing 1,000 participants per year. The half marathon begins at 7 am, and the standard fee is $55, yet sometimes fees will increase as the event draws closer.
 Is there transport to the start line?
Yes, there is transportation for runners which leaves from the finish line at Mapleton City Park, running from 5.15am. Runners will start at the Balsam Campground just off the Hobble Creek Road. For those who are looking to set a personal record, this marathon is considered ideal.
How many water stations are there?
Though the conditions may be subject to change each year, in the previous half marathons the water stations have been set up around miles 3, 6 ½, 8, 10 and 11 ½. At the last few stations, usually, electrolyte drinks are also offered. You will receive a gel in your packet yet these will not be available at the water stations along the course.
Can you use headphones? 
In previous years, headphones have not been permitted because of liability issues and issues at the finish line. It has not yet been confirmed if there will likely be any changes to this policy for the 2020 race. However, a race without headphones does give the marathon a great community feel! No headphones allows runners to experience the therapeutic sounds of the river and wildlife of the canyon and its surroundings.
Race Review – Hobble Creek Half Marathon 
For novices and keen runners both, Hobble Creek Half Marathon is definitely one to put on the bucket list! You'll be taken away by the scenery and perhaps make an excellent new personal record (as many do)! It's a USA Track & Field Certified and Sanctioned event with a great reputation for attracting a range of runners.
 First things first, you will go to pick up your packet for the race the week before. Packets are collected at a running shop in the local area (Runner's Corner). You'll need to take your ID with you and this is when you'll get your running shirts too. The running shirts are great quality and will definitely serve you as future gym attire (as opposed to being a one time wear)! You will need to ensure that you get these collected in advance so that you have them to board the bus early on race morning. The buses leave bright and early from Mapleton City Park. These buses usually run from 5.15- 5.45 am, and no cars are permitted on the canyon road (so you won't want to miss the bus)! After the bus drop off there's a brief walk to the starting line. You'll find the walk a pleasant and scenic warm up to the marathon.
 The running course is spectacularly beautiful; it's a real treat to run a half marathon amongst such scenery. There are stunning mountains, the sounds of the river and the crunch of the dry terrain beneath your running shoes. All is so picturesque and calming to run through. The course winds along the road for around 8 miles, and then it moves onto a lovely paved trail. It's wonderful to be able to run along the water, and that traffic is not allowed up to the canyon as this keeps things peaceful. You'll find that you'll go faster because of the downhill nature of the course. There are plenty of water stations along the way to keep you going, and the staff volunteering on the half marathon are very knowledgeable and helpful.
On finishing, as well as medals runners are given carnations which is a much appreciated and beautiful extra! ( One of the marathon's many sponsors is the Wright's Flower Company.) The Hobble Creek Half Marathon is a probably a smaller event when compared with some other half marathons and this yet this gives it a distinct charm.
 The race offers some great rewards to motivate you, such as $250 along with running shoes and a plaque for first place! There are also gift cards for Runner's Corner up for grabs and medals for all! The half marathon also offers elite medallions to the top 50 women and the top 50 men.
 Overall, this is an excellent half marathon with lots of great sponsors to contribute to the fun including Wright Socks, Abigail's Bakery and GU Energy! It's a delightful run which is accessible, well planned and easy to take at your own pace whatever your running level may be. If you are someone who uses gel frequently for running, you will want to remember to bring some with you that you can use during the course of the race.